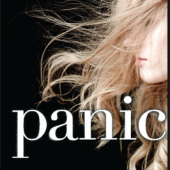 Okay, I'm just going to start by saying that this is by far my favourite summer read so far! I loved this book. I could not put it down.
The story is told from the point of view of Heather and Dodge (although Heather is definitely the main character). They are acquaintances, joined together by a dangerous, high stakes game called "Panic".
The pacing in this book was excellent. It is on par with Oliver's other works (Delirium and Before I Fall being my favourites). There is tons of adventure and danger, a bit of romance, a splash of mystery and a lot of true angst.
I fell in love with the main character, Heather, and her struggles with a difficult home life, the adjustments a new high school graduate makes and her changing relationship with her best friend, Bishop.
It's hard for me not slip into spoilers with this book, so I'm just going to say: READ IT!
Share



Lauren Oliver
" target="_blank">



---