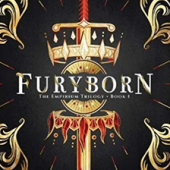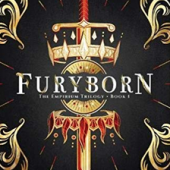 When assassins ambush her best friend, Rielle Dardenne risks everything to save him, exposing herself as one of a pair of prophesied queens: a queen of light, and a queen of blood. To prove she is the Sun Queen, Rielle must endure seven elemental magic trials. If she fails, she will be executed… unless the trials kill her first.
One thousand years later, the legend of Queen Rielle is a fairy tale to Eliana Ferracora. A bounty hunter for the Undying Empire, Eliana believes herself untouchable-until her mother vanishes. To find her, Eliana joins a rebel captain and discovers that the evil at the empire's heart is more terrible than she ever imagined.
As Rielle and Eliana fight in a cosmic war that spans millennia, their stories intersect, and the shocking connections between them ultimately determine the fate of their world-and of each other.
My Review
High fantasy is a genre that people either love or hate. I happen to love it! One of the limitations of the high fantasy genre is the length and detail/backstory of these books (along with the multitude of characters … LOTR is the classic in this genre). Furyborn struck the right balance between detail and adventure making it a high fantasy novel that appeals to readers whether they are true fans of this genre or not.
The biggest win for me as a reader is character development. I'm looking for books that have strong protagonists. Because traditionally high fantasy has male protagonists, I really love books that focus on strong female characters. Claire Legend did not disappoint. Both Rielle and Eliana are characters with enough depth to hook me.
Legend weaves an complex, engaging story in this opening book to her trilogy. This is a truly epic novel. The book ends with enough closure to satisfy the reader but also to spark a desire for the next book in the series. A great start to what may be a new classic in the fantasy genre.
Buylink: https://www.amazon.ca/Furyborn-Claire-Legrand/dp/1492656623/
Share



Claire Legrand
" target="_blank">



---