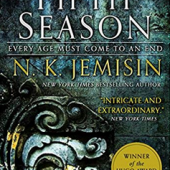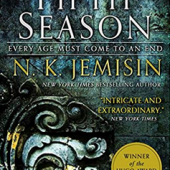 A season of endings has begun.
It starts with the great red rift across the heart of the world's sole continent, spewing ash that blots out the sun.
It starts with death, with a murdered son and a missing daughter.
It starts with betrayal, and long dormant wounds rising up to fester.
This is the Stillness, a land long familiar with catastrophe, where the power of the earth is wielded as a weapon. And where there is no mercy.
My Review
This is the first book in the Broken Earth series. N.K. Jemisin won the 2016 Hugo Award for this novel and so I was keen to read it and see if it was as good as the press indicated it was. I was definitely not disappointed. Wow! What an epic start to a series.
This is a story that echoes so much of what we are currently facing with climate change on our own beautiful planet. But Jemison cleverly builds her own planet filled with people of different castes and different abilities. Her three main characters (all women orogenes with terrible powers) are unique and compelling.
The best part of this book was the care and depth that went into the planning of it. Jemisin has literally built an entire world and the societies that populate it. But within that world are individuals whose stories are important and real. This is the kind of series that has you reaching for the second book almost before you've finish the first. Fantasy lovers everywhere, I highly recommend this one!
Buylink: https://www.amazon.ca/Fifth-Season-N-K-Jemisin/dp/0316229296
Share



N. K. Jemisin
" target="_blank">



---