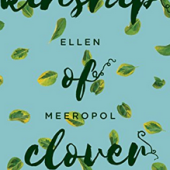 He was nine when the vines first wrapped themselves around him and burrowed into his skin. Now a college botany major, Jeremy is desperately looking for a way to listen to the plants and stave off their extinction. But when the grip of the vines becomes too intense and Health Services starts asking questions, he flees to Brooklyn, where fate puts him face to face with a group of climate-justice activists who assure him they have a plan to save the planet, and his plants. As the group readies itself to make a big Earth Day splash, Jeremy soon realizes these eco-terrorists' devotion to activism might have him—and those closest to him—tangled up in more trouble than he was prepared to face. With the help of a determined, differently abled flame from his childhood, Zoe; her deteriorating, once–rabble-rousing grandmother; and some shocking and illuminating revelations from the past, Jeremy must weigh completing his mission to save the plants against protecting the ones he loves, and confront the most critical question of all: how do you stay true to the people you care about while trying to change the world?
My Review
Ellen Meeropol's Kinship of Clover is a book that is far more than the blurb (cited above) reveals. Told from a variety of characters' points of view, this book touches on complex real topics. Kinship of Clover is a deep and moving narrative that engages the reader from start to finish.
Jeremy, the character described in the blurb, is only one of several main characters. There is Zoe, a 17-year old girl tied to her wheelchair due to her spina bifida, whose intellect and passion infuses the pages. Then there is Flo, Zoe's former activist grandmother, who is struggling with the terrifying experience of losing her memories, her freedom, and her life to her rapidly progressing Alzheimer's. And there is Zoe's father, Sam, who is coming to terms with his mother's declining health while watching his only child fall in love and dealing with his own pervasive loneliness.
The strengths of this novel are twofold. First, the character development is truly masterful. Meeropol draws the reader into the lives and minds of not just one character but a whole cast. One can't help relating to the heartbreak of Flo's memory loss and declining health or the excitement of Zoe's first romance. If the book just stopped at a cast of well developed characters, it would be good but would not come close to the depth Kinship of Clover reaches. The second successful ingredient that makes this book outstanding is Meeropol's willingness to touch on rarely discussed topics, especially when put together in one text. The real challenges of mental illness, environmentalism, living with a complex disability, dementia, activism, interracial relationships, parenting, and family dynamics are discussed in an authentic and powerful manner.
This was the type of book that keep you thinking long after you finish it and make you want to go back and read it again. I highly recommend it!
Buylink: https://www.amazon.ca/Kinship-Clover-Ellen-Meeropol/dp/1597093815/
Share



Ellen Meeropol
" target="_blank">



---