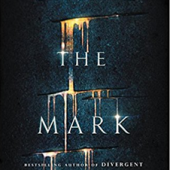 On a planet where violence and vengeance rule, in a galaxy where some are favored by fate, everyone develops a currentgift, a unique power meant to shape the future. While most benefit from their currentgifts, Akos and Cyra do not—their gifts make them vulnerable to others' control. Can they reclaim their gifts, their fates, and their lives, and reset the balance of power in this world?
Cyra is the sister of the brutal tyrant who rules the Shotet people. Cyra's currentgift gives her pain and power—something her brother exploits, using her to torture his enemies. But Cyra is much more than just a blade in her brother's hand: she is resilient, quick on her feet, and smarter than he knows.
Akos is from the peace-loving nation of Thuvhe, and his loyalty to his family is limitless. Though protected by his unusual currentgift, once Akos and his brother are captured by enemy Shotet soldiers, Akos is desperate to get his brother out alive—no matter what the cost. When Akos is thrust into Cyra's world, the enmity between their countries and families seems insurmountable. They must decide to help each other to survive—or to destroy one another.
My Review
Veronica Roth is well known in the YA world, of course. But her new novel really intrigued me. She has created a believable world with well developed characters. Cyra is a strong character who has had to learn to be independent despite her privileged upbringing. Akos is her opposite. Having been ripped away from his close knit family and taken hostage by the Shotet after watching his father die, he has every reason to hate Cyra and all she stands for. But, almost unbelievably, a sort of friendship grows between the two of them. One has to wonder how they will remain close to each other when they are facing so much animosity from all sides. Fast paced adventure with lots of twist and turns Roth has done an great job with this book – can't wait until Book 2 comes out.
Buylink: Carve the Mark
Share



Veronica Roth
" target="_blank">



---