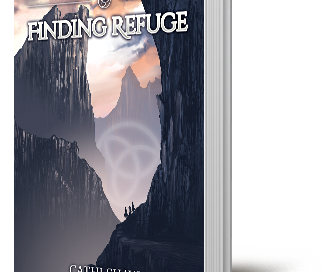 Well, I haven't posted in a while now. I've been busy with the Youth Empowerment Project on their many trips! But I'm back home now and focusing on the release of Finding Refuge: Book 2 of the Marked Ones, which is set for December 4th! I can't wait!
There are a bunch of fun things happening with respect to the release. And I want to tell you all about them!
First, I've started a new author page on Facebook (https://www.facebook.com/writercathishaw). This is different than my page for The Marked Ones series (https://www.facebook.com/TheMarkedOnesSeries) in that I will promote all my books and activities on the Cathi Shaw page. I'm hosting a bunch of giveaways on that page, too. The first one is a free copy of either Book 1 or Book 2 of the Marked Ones. So be sure to go and like the page!
Second, I will be hosting a virtual release party on December 4th via Facebook. You can RSVP and join up here: https://www.facebook.com/events/1488090841479470. Not only will I have some awesome prizes up for grabs but there will also be some other authors popping by to talk about their books and give away some cool stuff. So you don't want to miss that (starts at 6pm PST).
Finally, there are two book tours that will be featuring Finding Refuge. I will post information and updates about those through my Facebook Author page, so keep an eye out for that!