About the Book
 Five Corners
by Cathi Shaw
Published by Ink Smith Publishing on May 6, 2014
Purchase on Amazon
Genres: Fantasy, Young Adult, Action & Adventure
Growing up in a sleepy village untouched by distant wars and political conflicts, it was easy for Thia, Mina and Kiara to forget such horrors existed in the Five Corners. That is until the dead child is found; a child that bears the same strange birthmark that all three sisters possess. A Mark their mother had always told them was unique to the girls.
Kiara's suspicions grow as their Inn is soon overrun with outsiders from all walks of life. Strangers, soldiers and Elders who all seem to know more about what is happening than the girls do.
After Mina barely survives an attack in the forest, the sisters are faced with a shattering secret their mother has kept from them for years. As danger closes in around them, the sisters are forced from their home and must put their trust in the hands of strangers. With more questions than answers, Kiara finds herself separated from everyone she loves and reliant on an Outlander who has spent too much time in army. She doesn't trust Caedmon but she needs him if she has any hope of being reunited with her sisters and learning what the Mark might mean.
Movie Poster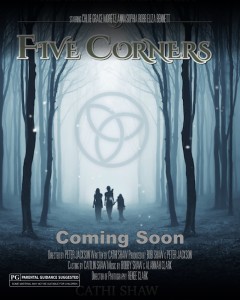 Dream Cast
Kiara Carnesîr-  Chloë Grace Moretz
Strong and beautiful, Kiara is a brave huntress who is the protector of her family. Independent and suspicious by nature, Kiara is determined to uncover the secrets of the Mark and the Prophecy that threaten to destoy her family.
Chloë Grace Moretz began her career at age 7 and has appeared in a multitude of box office hits including Diary of a Wimpy Kid, Kick Ass, and If I Stay. Tough and sweet at the same time, she embodies the essence of Kiara. And who wouldn't like to see her sparing on the big screen with Kellan Lutz.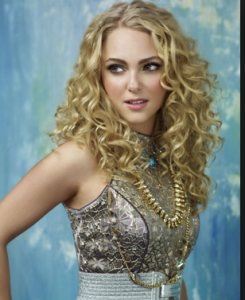 Mina Carnesîr – Annasophia Robb
Mina is a musical free spirit with a healthy dose of wanderlust. She's always felt that she didn't quite fit in the domestic life at the Inn. When her mother hints that she has Elder blood, she is intrigued by the idea but before she can delve into her roots, she is attacked and finds herself fighting for her life.
Annasophia Robb has starred in many beloved films including Charlie and the Chocolate Factory, Soul Surfer and Bridge to Terabithia. Her ethereal beauty and energy make her the perfect fit for the lost Elder child, Mina.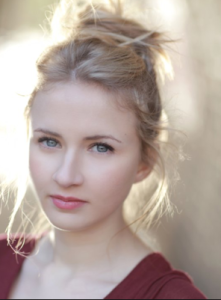 Thia Carnesîr – Eliza Bennett
A homebody by nature, Thia hides her visions and dreamwalks from the outside world. But when Teague Forborrow shows up at the Inn right out of one of her dreamwalks, she is forced to face her secret life head on.
Eliza Bennett has appeared in Inkheart and Nanny McPhee. Her unique beauty and outstanding acting skills make her the perfect person to capture Thia's mysterious life on screen.
Caedmon Forborrow – Kellan Lutz
A stoney warrior who has spent most of his young life as a soldier in Five Corners' notorious army, Caedmon has met his match with Kiara.
Kellan Lutz has appeared in a number of films including the Twilight series and Immortals. With his smouldering good looks he is the perfect fit for Caedmon. Beyond his impressive physique he has a depth that matches Caedmon's complex personality.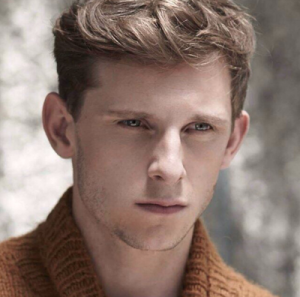 Teague Forborrow – Jamie Bell
On the surface, Teague is a happy-go-lucky musician who wants nothing more than to socialize with patrons at the Inn. But Thia knows he's more than that – he's a dreamwalker she's known for most of her life. When it's revealed that he has been training as a Draíodóir for more than ten years, Thia is stunned and hurt but she can't abandon their friendship, despite the dangers of befriending one of the members of the dangerous sect.
Jamie Bell's acting ability won him a BAFTA award for his role in Billy Elliot. But beyond his obvious talent, Jamie is the embodiment of Teague. And wouldn't he and Eliza Bennett look gorgeous together on the big screen?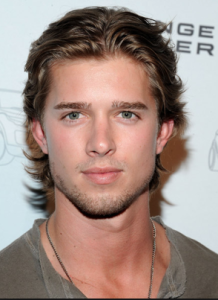 Meldiron Lossëhelin – Drew Van Acker
As Crown Prince of the Elder people, Meldiron is determined to protect Mina from the forces that would take her. He also has a secret that make the Prophecy and fate of the Marked Ones dear to his heart.
Drew Van Acker is best known for his role in Pretty Little Liars. With his boyish good looks and outstanding talent he is the perfect match for Meldiron. Can't you just see him playing the role of the Elder Prince?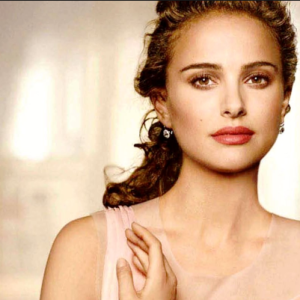 Brijit Carnesîr – Natalie Portman
As the adoptive mother of Kiara, Thia and Mina, Brijit has led what appears to be a very domestic life. However, as dead Marked children begin to appear in the Five Corners, Kiara soon realizes that her mother knows far more about the Prophecy that she's ever revealed. When her long lost husband appears at the Inn and it's revealed that she's led a double life as a Coimirceoirí, the girls suddenly realized that they've hardly known their mother at all.
Natalie Portmann has been a favourite of mine since I first saw her in Where the Heart Is. She has been in numerous films and won an Academy Award for her amazing performance in Black Swan. She has the depth needed to play Brijit – a character who is far more complicated than her daughters can imagine.
Weylon Forborrow – Gerald Butler
Adopted father of Teague and Caedmon, Weylon is a shady character that give Thia the chills whenever she encounters him. But he is also the long lost love of Brijit's live and a a Coimirceoirí, a guardian of the Elders.
Gerald Butler is delightful in every movie he appears in. I believe he would bring a depth and seriousness needed to really portray Weylon's character. And Gerald does have a dark side, too, doesn't he?
To see the full dream cast, check it out on IMDb.
Five Corners is available for purchase from Amazon.