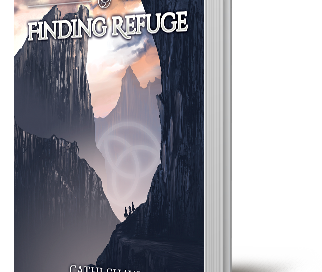 Well, it's finally here! Release day for Book 2 of the The Marked Ones!! I'm completely blown away by the response so far to the books! There are a number of draws and giveaways happening throughout the day on various websites (I've listed them below).
And if you don't win, remember you can always purchase the book through my publisher Ink Smith at special reduced prices until December 18th.
Are you an E-book person! The book is available (as of today) through Amazon's Kindle store!
And the biggest event of today is my virtual release party, which is taking place from 6pm-9pm (PST) on Facebook. Everyone and anyone is welcome to attend and I will be giving away 5 print copies of Finding Refuge (Book 2), 3 bundles of The Marked Ones (Book 1 & 2), four $25 Amazon GCs and maybe more … all you have to do is log in sometime in the evening and participate/comment on what's happening in the event!
Blogs Featuring Finding Refuge (many of these are also taking part in the $25 Amazon GC draw):
Fangirl Moments and My Two Cents
Musings of the Book-a-holic Fairies
Paranormal Romance and Authors that Rock