Summer has been great this year. We've had a steady stream of visitors, which I love. And because we've had so many visitors we've done lots of local fun stuff. Stuff you kind of forget about when you're at home without guests.
I'm lucky to live in the Okanagan Valley, one of the most beautiful places on the planet. We have so many great things to do: wineries to visit, hiking and biking trails, the lakes and beaches (of course) and summer markets galore.
So what are my favourite things to do with our friends when they come to visit?
Vaseux Lake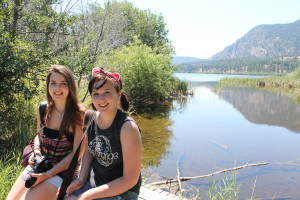 We include the trails at Vaseux Lake when we head south toward Osoyoos (the only real desert in Canada!). There are some amazing views from the trails. If you love birds this is a sanctuary and plenty of opportunity to take photos. Highly recommend some bug repellent though – big biting bugs live in the marshy areas where the trails are.
Osoyoos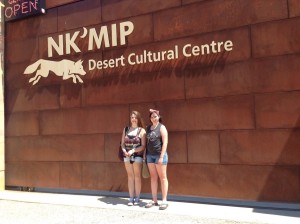 We almost always go to the Nk'Mip Cultural Centre in Osoyoos when we have guests who stay longer than just a few days. It gives a great history of the Okanagan region along with hosting a snake show that everyone seems to love. While in Osoyoos we also go to Haynes Point Provincial Park and have a picnic and swim. The picnic area in the park is right on the beach and if you walk down the shore a little bit you can have an almost private swimming spot! And Osoyoos Lake is one of the warmest in our country!
Okanagan Falls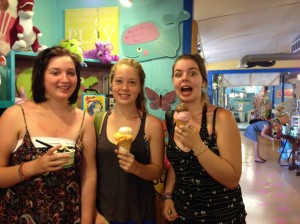 Not far from Penticton is Okanagan Falls and for us that means home of Tickleberry's (although there are lots of wonderful wineries and beaches in the OK Falls area – we are just addicted to ice cream).
Summerland
Summerland, where we are blessed to live, has so many attractions that you really don't need to go anywhere. Here's a brief overview.
Summerland Sweets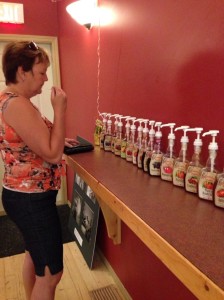 Jams, Syrups, Fruit Wines and ice cream can all be found at Summerland Sweets. And they have a tasting room for the syrup plus the fruit wines along with samples and jam tastings. Definitely worth a visit and you can check out the train trestle just down the road while you're in the neighbourhood.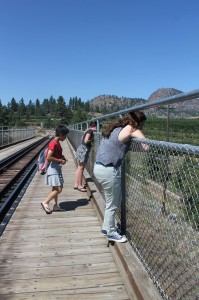 Summerland Farmer's Market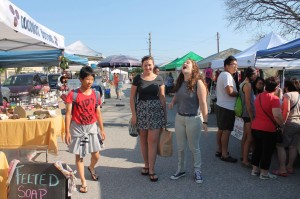 The market runs every Tuesday morning from 9-1. There are so many yummy treats and interesting crafts to check out. Although it's a smaller community market, it is definitely worth the time to visit.
What About the Wineries?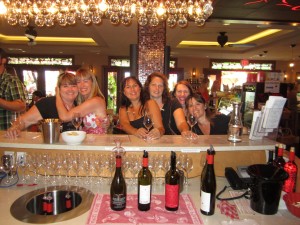 I am an absolute winery freak. I love wine tasting and try to take all my adult guests to as many Summerland wineries as possible (and if time permits, Naramata and Oliver/Osoyoos area as well). Really you can't go wrong with wineries. My favourites in Summerland are: Dirty Laundry, Thornhaven, 8th Generation, Heaven's Gate, The Okanagan Crush Pad and Sleeping Giant (at Summerland Sweets) but all our wineries are definitely worth visiting.
And Finally: The Beaches (Summerland, Penticton, Peachland, Okanagan Fall, Osoyoos)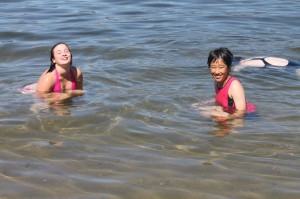 We are truly blessed with an abundance of lakes and beaches. You can't really go wrong with any of our beaches. Whether you enjoy just paddling in the water or engaging in water sports of any kind, there's always something to do.
Well, this post sounded like a tourist advertisement, didn't it? But seriously if you get the chance you really should take the time to visit the Okanagan Valley!